Liczby nie kłamią! Targi Innowacje – Technologie – Maszyny, to gigantyczna impreza dedykowana branży przemysłowej, która ponownie przyciągnęła rzesze profesjonalnych zwiedzających oraz tuzy polskiego i światowego przemysłu. Po raz kolejny ITM Polska łącząc to, co ma do zaoferowania przemysł, biznes i nauka zapewniły wystawcom możliwość prezentacji innowacyjnych produktów, a zwiedzającym niepowtarzalną okazję zapoznania się z najnowszymi technologicznymi rozwiązaniami.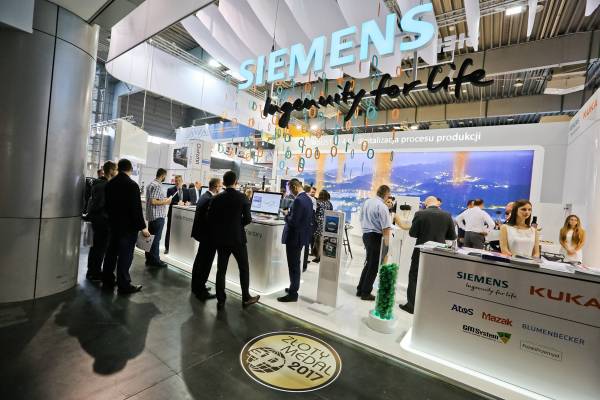 Podczas tegorocznej edycji targów można było zapoznać się z ofertą blisko 1000 wystawców i firm reprezentowanych z 27 krajów. 12 pawilonów i teren otwarty o łącznej powierzchni 25 000 m2 przez cztery targowe dni odwiedziło 17 893 zwiedzających. Ważnym punktem na mapie targowych ekspozycji okazały się stoiska wystawców uhonorowanych Złotym Medalem oraz prezentujących polskie i europejskie premiery.
ITM w opinii wystawców
"Targi w Poznaniu to ważny przystanek, na którym można przedstawić najnowsze technologie. Tu mamy klientów z całej Europy. Tu trzeba być". Tadeusz Eckert, Prezes Zarządu Eckert AS Sp. z o.o
"Odlewnictwo na ITM Polska jest obecne od 10 lat. Z naszego puntu widzenia udział
w targach to realne przełożenie dla biznesu. Tu firmy zdobywają kontakty, zarówno te krajowe, jak i zagraniczne". Tadeusz Franaszek, Prezes Stowarzyszenia Technicznego Odlewników Polskich.
"Są to największe targi w tej części Europy i to główny powód, dla którego się wystawiamy
i będziemy tu w kolejnych latach. ITM to wskaźnik rozwoju technologii i miejsce, które przyciąga światowych przedstawicieli wszystkich branż z najnowocześniejszymi produktami". Marcin Ejma, Power-Tech.
"ITM to punkt obowiązkowy kalendarza targowego. Udział w ITM daje szansę,
by zaprezentować nowe produkty, które są kluczowe dla rozwoju przemysłu". Maciej Owczarek, Członek Zarządu, dyrektor handlowy Fabryka Obrabiarek Precyzyjnych AVIA S.A.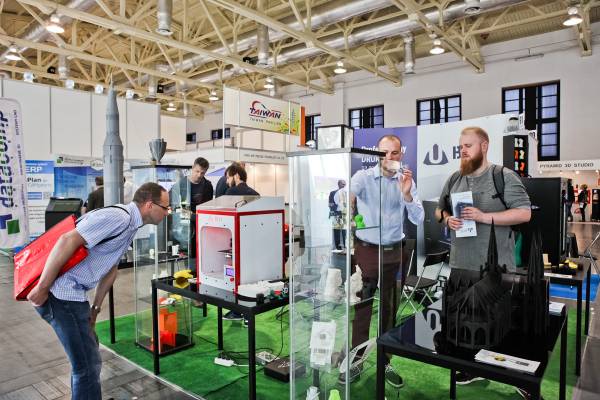 Przemysł 4.0 na wyciągnięcie ręki
Koncepcja Przemysłu 4.0 podczas targów ITM miała szeroką reprezentację. Najbardziej zauważalnym i dostępnym przykładem, była wspólna ekspozycja firmy SIEMENS oraz KUKA. Dostawca komponentów cyfrowych do przemysłu oraz dostawca robotów przemysłowych i rozwiązań automatyzacji produkcji, połączyli siły, by aktywnie współtworzyć czwartą rewolucję przemysłową. Dzięki ich ekspozycji i obecności ekspertów, uczestnicy targów mogli dowiedzieć się, że jej główne filary takie jak "Internet Rzeczy" oraz inteligentne maszyny, zakładają pełną automatyzację i zmianę w procesie produkcji.
Każdy, kto odwiedził targi ITM Polska poczuł wiatr zachodzących zmian, który jednoznacznie wskazał kierunek, w jakim należy podążać, by zbudować przewagę nad konkurencją
i odnieść biznesowy sukces.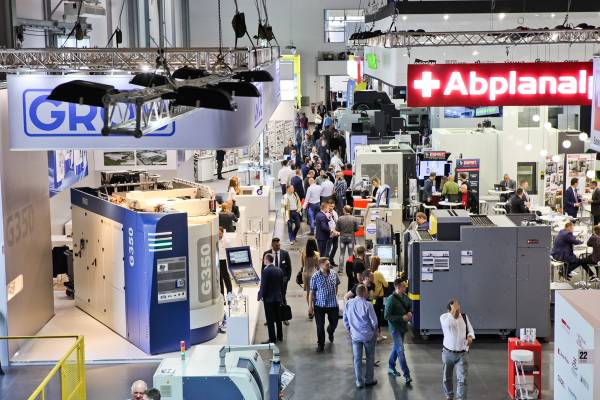 Merytoryczna strona targów
Tegoroczna edycja targów ITM Polska, upłynęła pod znakiem niezliczonej liczby spotkań i rozmów w sprzyjającej biznesowej atmosferze oraz była okazją do pogłębienia wiedzy podczas zorganizowanych konferencji i seminariów. Jednym z ważniejszych wydarzeń targów ITM Polska było XIV. Forum Inżynierskie, którego tematem przewodnim była "Reindustrializacja – jako ważne zadanie dla Unii Europejskiej i państw członkowskich." Dzień Stali Nierdzewnych, zorganizowany przez Stowarzyszenie Stali Nierdzewnych zgromadził przedstawicieli największych przedsiębiorstw z branży stali nierdzewnych działających na polskim oraz europejskim rynku. Drugi dzień targów został zdominowany przez MM Magazyn Przemysłowy i organizowany już po raz drugi Speakers Corner, w którym wzięli udział przedstawiciele wiodących firm. Paneliści debatowali nad trendami i kierunkami rozwoju przemysłu i jego znaczeniu dla rozwoju gospodarki. Dla tych, którzy muszą zobaczyć i wypróbować by uwierzyć, "Poligon Umiejętności" był doskonałym miejscem, aby przetestować różne systemy lakiernicze. Ciekawym i inspirującym spotkaniem okazało się także seminarium "Jak współcześnie zwiększać efektywność przedsiębiorstwa zarówno w obszarach operacyjnych jak i rynkowych" zorganizowane przez doświadczony zespół wdrożeniowców z firmy 4 Results. Najbardziej emocjonującym i szalenie widowiskowym wydarzeniem targów były zorganizowane po raz pierwszy podczas ITM zawody "Starcie Szlifierzy", w trakcie których profesjonaliści z branży szlifierskiej sprawdzali swoje siły i umiejętności. Dla miłośników nowinek technologicznych i pasjonatów druku 3D odbywały się także warsztaty ze skanowania 3D i obróbki wyników pomiarów 3D. Na przestrzeni ekspozycyjnej firmy Smarttech, każdy uczestnik targów miał okazję zapoznać się z możliwościami, jakie otwiera technologia 3D.
Targi MODERNLOG - zakończone sukcesem
Już dziś wiemy, że poszukiwania nowej formuły i nowego miejsca dla targów logistycznych zostały zakończone. Targi ITM Polska okazały się doskonałym miejscem dla dynamicznie rozwijającej się branży logistyki, magazynowania i transportu na prezentację innowacyjnych rozwiązań i technologicznych możliwości produktów. Starszy i bardziej doświadczony brat, jakim niewątpliwie są targi Innowacje, Technologie, Maszyny odkrył potencjał, jaki tkwi we współistnieniu obu imprez. W szczególności międzynarodowe i wielotysięczne towarzystwo osób odwiedzających targi, które z ciekawością i zaangażowaniem odwiedzało przestrzeń dedykowaną targom MODERNLOG.
Niewątpliwie najważniejszym z punktu widzenia targów elementem było In4Log, wydarzenie które Międzynarodowe Targi Poznańskie współorganizowały wraz z wydawnictwem Medialog, a którego celem była demonstracja potencjału najbardziej nowoczesnych rozwiązań technologicznych. Odwiedzający targi oraz przestrzeń In4Log Industry, mogli zapoznać się z różnorodnymi rozwiązaniami, stosowanymi w procesach logistycznych. W realizację tego projektu zaangażowały się między innymi takie firmy jak: AG Consult, Baumalog, Elmar, Logis, Logisystem, PROMAG, STILL, Tagatic czy TROAX.
Podczas targów odbyło się spotkanie prasowe zorganizowane przez firmę HDF Polska, podczas którego starano się odpowiedzieć na pytanie, czym jest Przemysł 4.0 i jakie są jego elementy składowe? Do dyskusji zostali zaproszeni czołowi polscy dziennikarze związani
z branżą. Po ciekawej wymianie zdań wszyscy obecni mogli skorzystać z możliwości wejścia do magazynu 3D za sprawą gogli Oculus i przejść się wśród wirtualnych regałów.
Kolejna edycja
Już dziś zapraszamy Państwa na kolejną edycję Targów ITM Polska Innowacje-Technologie-Maszyny, 3D Solutions i MODERNLOG, które odbędą się w Poznaniu w dniach 5-8 czerwca 2018 r.